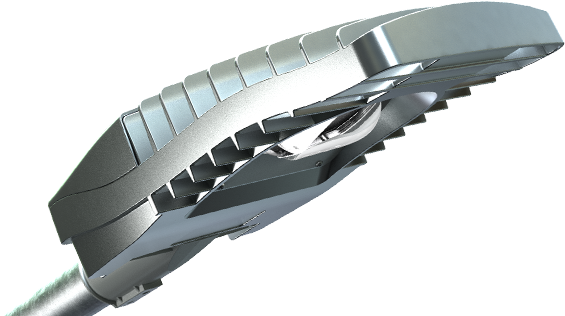 The product line CONTURA DA for outdoors lighting is technically up to products of the world most renowned companies. The advantage of our products is wide variety of optics with high efficency, which ensures optimalization of our lights according to your individual project. Illuminous flux and power consumption comes fluently between 3.000 and 20.000 lm. Thanks to these facts, our lights always beats competion in price-performance ratio.
Technical parameters of CONTURA DA lamps:
Technical parameters of LED module:
Rated voltage:
Power:
Luminous flux (lamp):
Luminaire efficiency @25°C:
Protection grade driver compartment:
Lamp life:
Operating temperature:
Lamp body:
Surface finish:
Dimensions (top pole mounting):
Dimensions (horizontal bracket):
Weight:
Insulation class:
Pole diameter:
Elevation (tilt):

Certificates & compliance
230 V/50 Hz
21 – 154 W
3.000 - 20.000 lm
up to 140 lm/W
IP67
min. 100.000 hours
-40°C to +40°C
aluminium die cast
polyester powder coating
512,5x255x117,5 mm
420,0x255x180,0 mm
7,1 - 7,8 kg
I
60 mm
0° to 30°, step 5°

CE, RoHS, IP65, IP67 (LED driver)
IP68 (optical unit), ENEC, IK08.
Color temperature:
Color rendering index (CRI):

LED COB chips:

Impact protection grade:
Light source:
Lens:
LED lifetime L80 @Ta=25°C:

LED lifetime L80 @Ta=10°C:


LED Driver
Manufacturer:
Power factor:
Efficiency:


4.800K (as an option 3.000 to 5.000K)
Ra > 70
Ra 80, Ra 90 - Option
Nichia, Bridgelux (21-92W)
Citizen (93W-154W)
IK08
encapsulated LED module IP68
hardened optical boron silicate glass
DA200 >110.000 h
Up to DA70 >150.000 h
DA200 >140.000 h
Up to DA70 >150.000 h
Modular concept

Modular concept enabling to compile exactly the optimum lamps for each illumination project. As an option, a special optics distributing light asymmetrically in both vertical axes is available, a technology very well applicable for illumination of street pedestrian crossings.

LED COB chips

High-performance LEDs from leading producers (Epistar, Bridgelux, Nichia, Citizen), reaching 200 lm/W top performance.

Smart Control

Option of equipping with a programmable unit Smart Control, which lowers the light intensity in times of low road traffic to a predefined level(s). These units are built-in into the lamps and work autonomously, without the need of a steering signal from a central unit.

Dimmable drivers

Dimmable drivers from renowned world producers such as Meanwell, with high efficiency η>88% incl. power factor compensation.

Optimal lamp thermal management

Optimal lamp thermal management, ensuring long lifetime and long-term stability of parameters and allowing unrivalled LED lifetime parameters

Robust body and attractive design.

Boron silicate glass

Hermetic optical unit with the highest possible protection grade IP68 and with a glass lens made of hardened optical boron silicate glass, ensuring virtually no need of maintenance.
Rated luminous flux and
power consumption by type variants
| | | | | | | | | | |
| --- | --- | --- | --- | --- | --- | --- | --- | --- | --- |
| CONTURA DA power grade | DA30 | DA40 | DA50 | DA60 | DA70 | DA80 | DA90 | DA100 | DA110 |
| Rated luminous flux @25°C [lm] | 3 000 | 4 000 | 5 000 | 6 000 | 7 000 | 8 000 | 9 000 | 10 000 | 11 000 |
| Power consumption [W] | 21 | 29 | 381 | 461 | 541 | 621 | 691 | 771 | 851 |
| | | | | | | | | | |
| --- | --- | --- | --- | --- | --- | --- | --- | --- | --- |
| CONTURA DA power grade | DA120 | DA130 | DA140 | DA150 | DA160 | DA170 | DA180 | DA190 | DA2002 |
| Rated luminous flux @25°C [lm] | 12 000 | 13 000 | 14 000 | 15 000 | 16 000 | 17 000 | 18 000 | 19 000 | 20 000 |
| Power consumption [W] | 921 | 931 | 1001 | 1071 | 1141 | 1261 | 1331 | 1461 | 1541 |
                                     1   - Possibility of power adjustment -50%/+10%
                                     2   - Output increase +10% allowed for Ta <25°C
Dimensions -
top pole mounting (mm)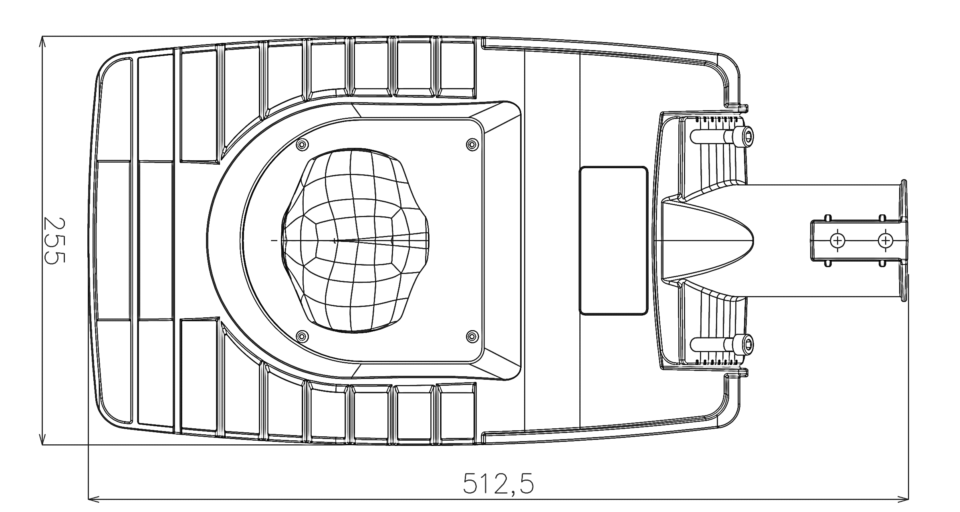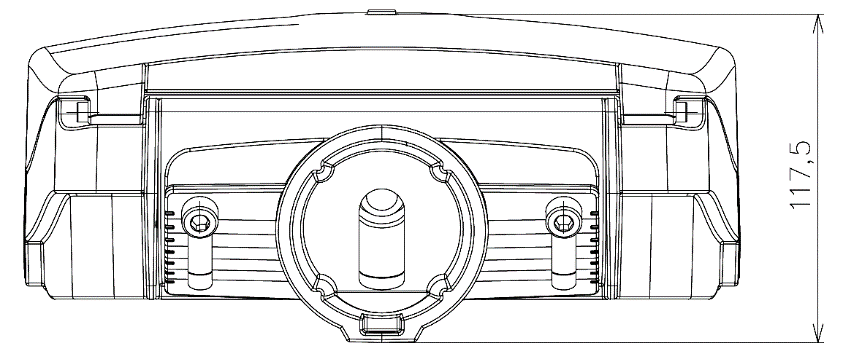 Typical photometrical features
and their application areas
Typical application:
Optimal for illuminating classes: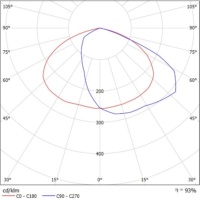 car parkings, crossways
S, CE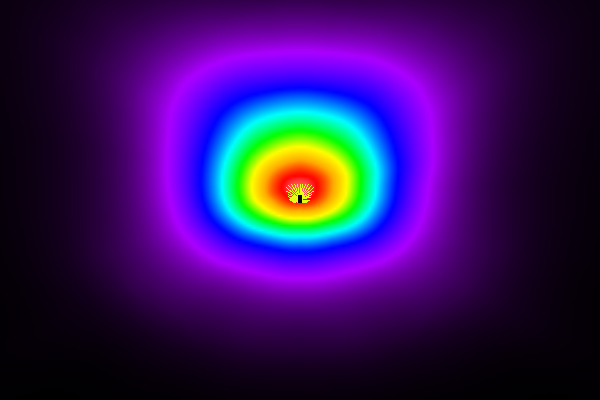 Typical application:
Optimal for illuminating classes: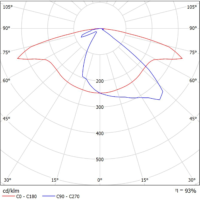 main roads, residential areas
ME, S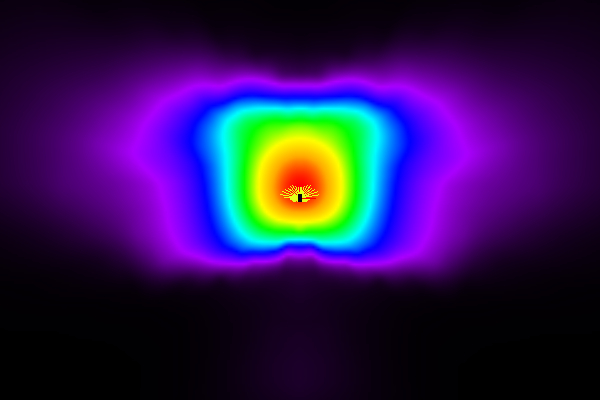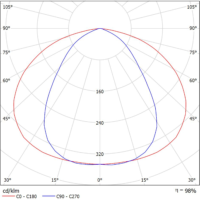 architectural lighting
sports areas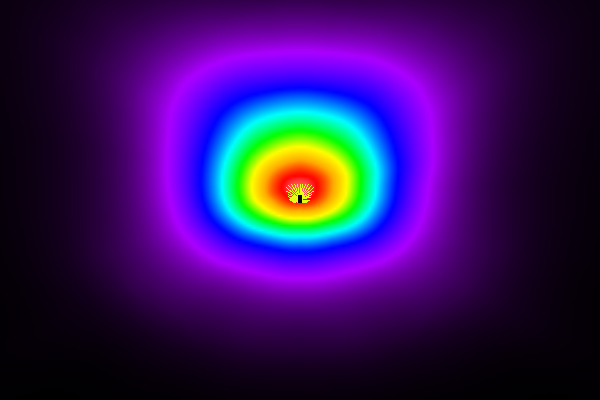 Typical application:
Optimal mounting height: