Terris LED-vision:
Intelligent Street Light
In our company, two managers with a long-term international experience in electronics and electrical engineering have joined their efforts. Our goal is to provide our customers with a high-quality product at a reasonable price.
At the beginning, we have defined attributes that demarcate a top-class street light:
High light efficiency
Optimal price-performance ratio
Modular concept enabling to assemble the optimal lights for each customer
Long life and minimal need of maintenance
Possibility to regulate light intensity via predefined harmonograms
With our new product lines Contura DA and Omnia DA, meeting all attributes of a top-class street light stated above, the vision of TERRIS has been materialised. The resulting product is optimised with regard to optical characteristics as well as production costs – simple and intelligent.
The lights are assembled in the Czech Republic from top-class components. Thus flexibility of supplies and the highest quality are ensured.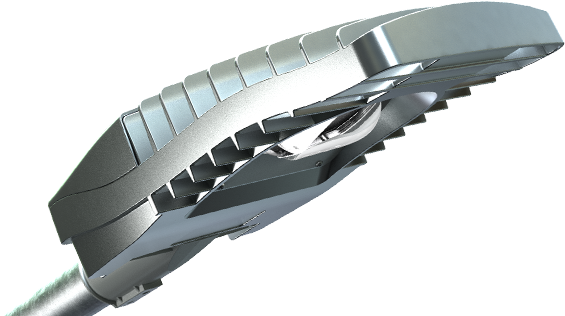 Light suitable for illumination of frequented streets and crosswalks, large parking lots or outdoors industrial areas.
Light constructed for less wattage, suitable for illumination of less frequented streets, residental areas, parking lots and crosswalks.